Why Us?
We believe all business is human to human.
Although we may be experts with numbers, our true interests lie in the heart and soul of your business – because we understand that you need an accountant that cares about more than spreadsheets, taxes and balanced budgets.

The Sensible Client
is looking for an accountant who will help to maintain their business' basic financial needs and is open to new habits that ensure seamless and efficient accounting.

The Persistent Client
is comfortable with their business' current position, but aspiring for long term growth gained through expert knowledge on day-to-day accounting.
Keep the heart of your business beating strong with the most basic of TSPC's service packages. The Sensible package includes fundamentals to ensure the stability of your business – such as year-end tax reports and financial statements.
Start prescribing your business a daily vitamin. Payroll, bookkeeping and GST returns are just a handful of the practices that help to keep your business healthy. Of course, you'll enjoy all the benefits of the Sensible package as well.
Make the dreams for your business a reality with the optimal formula for success. The Ambitious package will help to achieve your business dreams by acting as an off-site Chief Financial Office (CFO) through quarterly checkups, business advice and financial recommendations – in addition to the services included in both the Persistent and Sensible packages.
Testimonials
"Loretta helped us correct a major issue with our books when our taxes filed did not match our records. Given the fiscal year was over, Loretta needed to input a lot of adjusted journal entries to help 'clean up' our records so we could start our next fiscal year with a 'clean slate'. Since then, she has assisted me by answering endless bookkeeping questions so that we can make our year-end process that much easier for TSPC and we have a clear picture of how our company is doing as we move forward."
Tanya H.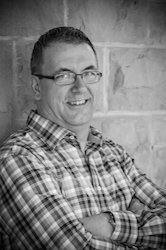 Tim Schaufele, CPA – CGA
Over 25 years in both public and private practice, Tim is the head Certified Professional Accountant at TSPC. A Calgary small business owner first and an accountant second, Tim understands the importance of precise accuracy, direct communication and unwavering trustworthiness.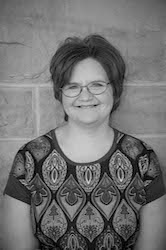 Loretta Schaufele
If Tim Schaufele is the brains of the operation here at TSPC, Loretta would be the heart. Her background in theatre, childcare and bookkeeping contrast Tim's technical background to create the perfect pair that can only be described as symbiotic.
TSPC Blog
Human to Human and some great stories as well. Insight and articles about more than just accounting and bookkeeping.
Phone
587-353-4280
Fax
587-353-4281
Email
loretta@schaufeleaccounting.com
Hours
9:00am – 4:30pm
Monday – Friday
We are open extended hours during tax season to accommodate your needs during this busy time.
Connect With TSPC
Reach out to TSPC today and we will return your message within two business days.
© Tim Schaufele Professional Corporation